Side-Channel Attack (SCA) Evaluation Tool & FPGA Evaluation Boards
To perform efficient SCA evaluations on Advanced Encryption Standard (AES) designs on the basis of simulations or measurements, we offer a user-friendly SCA Evaluation Tool. FPGA evaluation boards are available for AES implementations and their SCA evaluations.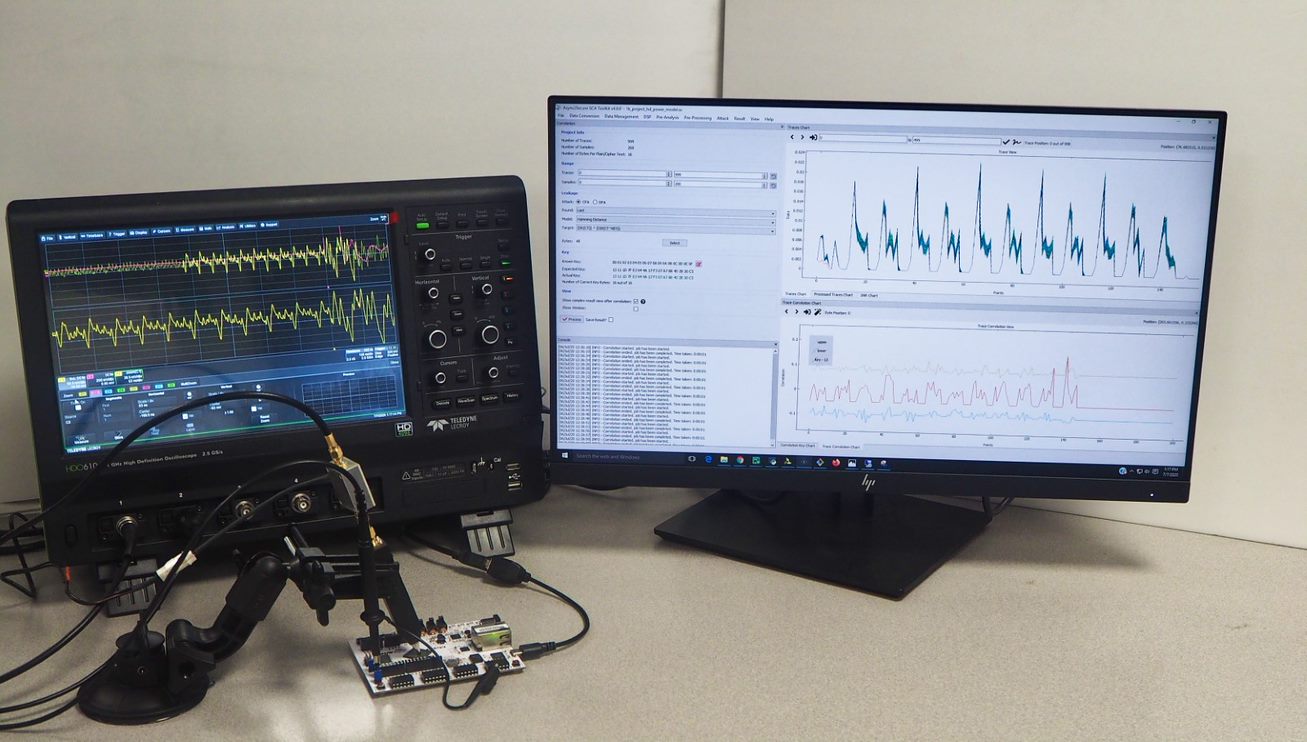 KEY FEATURES
Graphical-User-Interface (GUI)
Ease of Use
Fast analysis and pre-qualification
Applicable to AES
Applicable to both simulation & measurement data
SCA for power and electromagnetic (EM) method
State-of-the art attacks – Correlation Power Analysis, Differential Power Analysis, and Machine Learning
Configurable points of attack
Configurable power models (Hamming Weight, Hamming Distance, Weight Model, Bit Model, Zero Model, etc.)
Trace management
Pre-analysing, pre-processing and digital signal processing features available
Data acquisition possible
FPGA hardware evaluation board available
Trace management
Technical support available
For more information, please download our product brochures as follows.
Brochure for the SCA Evaluation Platform
Brochure for the FPGA Evaluation Boards