We offer three Design & Evaluation Tools as follows:
Side-Channel Attack (SCA) Evaluation Tool & FPGA Evaluation Boards
To perform efficient SCA evaluations on Advanced Encryption Standard (AES) designs on the basis of simulations or measurements, we offer a user-friendly SCA Evaluation Tool. FPGA evaluation boards are available for AES implementations and their SCA evaluations.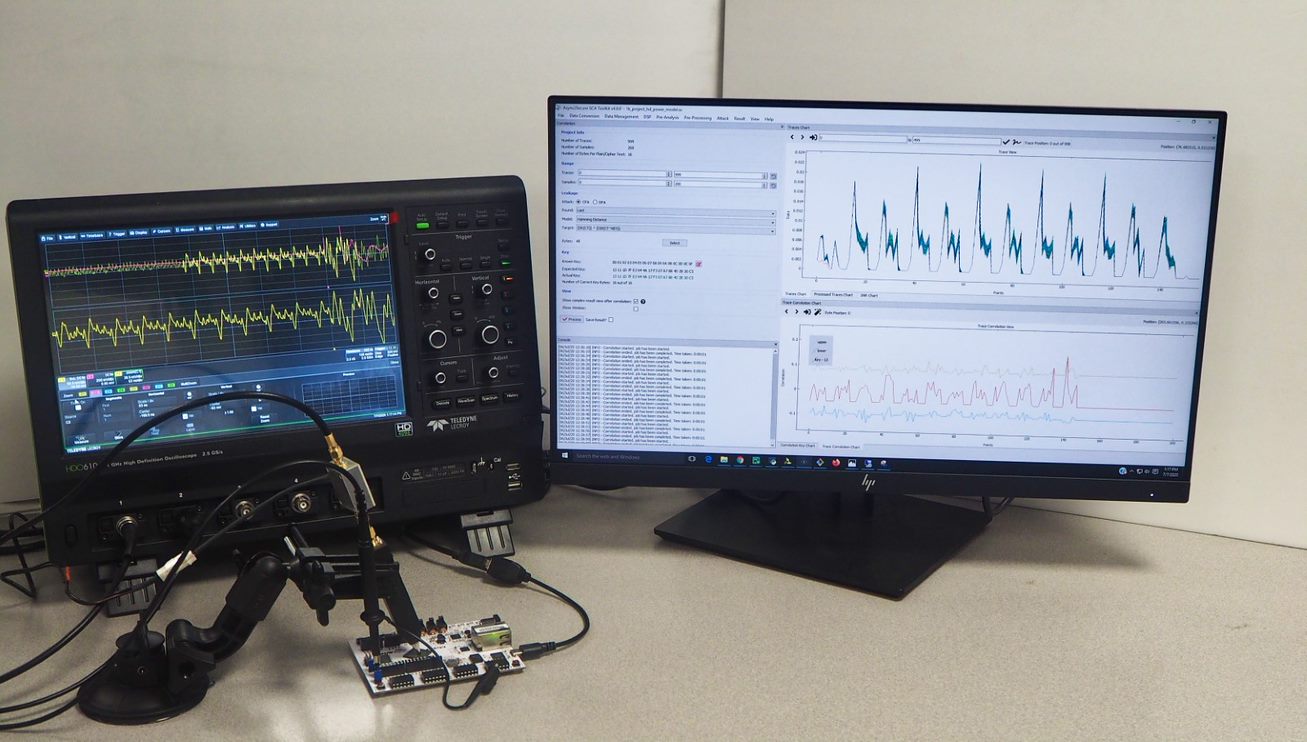 KEY FEATURES
Graphical-User-Interface (GUI)
Ease of Use
Fast analysis and pre-qualification
Applicable to AES
Applicable to both simulation & measurement data
SCA for power and electromagnetic (EM) method
State-of-the art attacks – Correlation Power Analysis, Differential Power Analysis, and Machine Learning
Configurable points of attack
Configurable power models (Hamming Weight, Hamming Distance, Weight Model, Bit Model, Zero Model, etc.)
Trace management
Pre-analysing, pre-processing and digital signal processing features available
Data acquisition possible
FPGA hardware evaluation board available
Trace management
Technical support available
For more information, please download our product brochures as follows.
Brochure for the SCA Evaluation Platform
Brochure for the FPGA Evaluation Boards
Camouflage Design/Analysis Tool
To mitigate Reverse Engineering on ASICs, we offer Camouflage Design/Analysis Tool to provide camouflage cells replacement in a netlist and to analyse the security level of the camouflaged netlist.
KEY FEATURES
Camouflaged netlist generation to prevent from netlist analysis
Simple design flow (compatible with commercial design flows)
Graphical-user-interface – easy for use
Options for power/area/speed trade-offs
Comprehensive analysis report
Technical support available
Asynchronous-logic Design Tool
To provide the design solution for asynchronous-logic in netlist level, we offer Asynchronous- logic Design Tool with high compatibility of standard design flow.
KEY FEATURES
Single-rail to dual-rail conversion
Dual-rail logic implementation
Self-timed handshake operation
Applicable to FPGA/ASIC
Optimization for power/area/speed